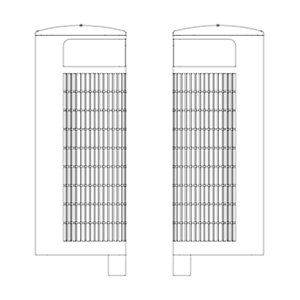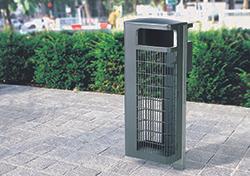 Back to all products
Litter bin Imawa
Description
Stand :
Aluminium stand section 66 x 77 mm. To be embedded.
Body :
Rain-proof cover.
Electro galvanized steel.
Front opening.
Locking system : key and stainless steel lock.

Aluminium interior liner volume 60 liters or bag holder.
Modèle A :
Rectangular punching.
Modèle B :
Stainless steel wire mesh.